Registration of Companies in Singapore by Foreign Nationals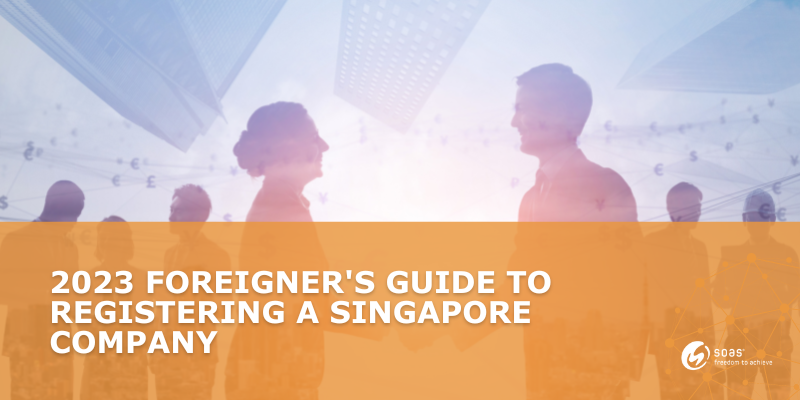 Singapore is a thriving business hub and one of the most desirable destinations for foreign investors who want to set up their companies. The country has a highly developed economy, strategic location, and excellent infrastructure, which makes it an attractive destination for entrepreneurs. If you are a foreigner interested in doing business in Singapore, one of the most important questions you may have, is whether it's possible to register a company and have full ownership of the equity. In this article, we will answer this question and provide you with all the information you need to know about setting up a company in Singapore.
Steps for Foreigners to Register a Company in Singapore:
Choose a business structure: Singapore offers various business structures such as a sole proprietorship, partnership, limited liability partnership, and private limited company. As a foreigner, you can set up a private limited company (PLC), which is the most common type of business structure in Singapore.
Register your company: You will need to register your company with the Accounting and Corporate Regulatory Authority (ACRA). The registration process is online and straightforward, and you can complete it within a day.
Appoint a Resident Director: According to the Singapore Companies Act, every Singapore company must have at least one resident director. A resident director is a person who is a Singapore citizen, permanent resident, or an EntrePass holder.
Hire a company secretary: Every Singapore company must appoint a qualified company secretary within six months of its incorporation.
Obtain necessary permits and licenses: Depending on the nature of your business, you may need to obtain permits and licenses from various government agencies.
Requirements for Foreign Entrepreneurs
To register a company in Singapore, foreign entrepreneurs must fulfill the following requirements:
At least one shareholder: A Singapore company can have a minimum of one and a maximum of 50 shareholders. Shareholders can be individuals or corporate entities.
At least one resident director: As mentioned earlier, every Singapore company must have at least one resident director.
Paid-up capital: There is no minimum paid-up capital requirement to set up a company in Singapore. However, it is recommended to have at least S$1 in paid-up capital.
Registered address: A Singapore company must have a registered address in Singapore.
Can Foreigners have Full Ownership of the Equity?
Yes, foreigners can have full ownership of the equity in their Singapore company. Singapore allows 100% foreign ownership of companies. This means that a foreigner can be the sole shareholder of a company and hold 100% of the equity.
Streamline Your Business Setup in Singapore
Our team of experts is here to guide you through every step of the way, from selecting a suitable company name to registering with the relevant authorities. Take advantage of our incorporation services today and start your journey towards success in Singapore!