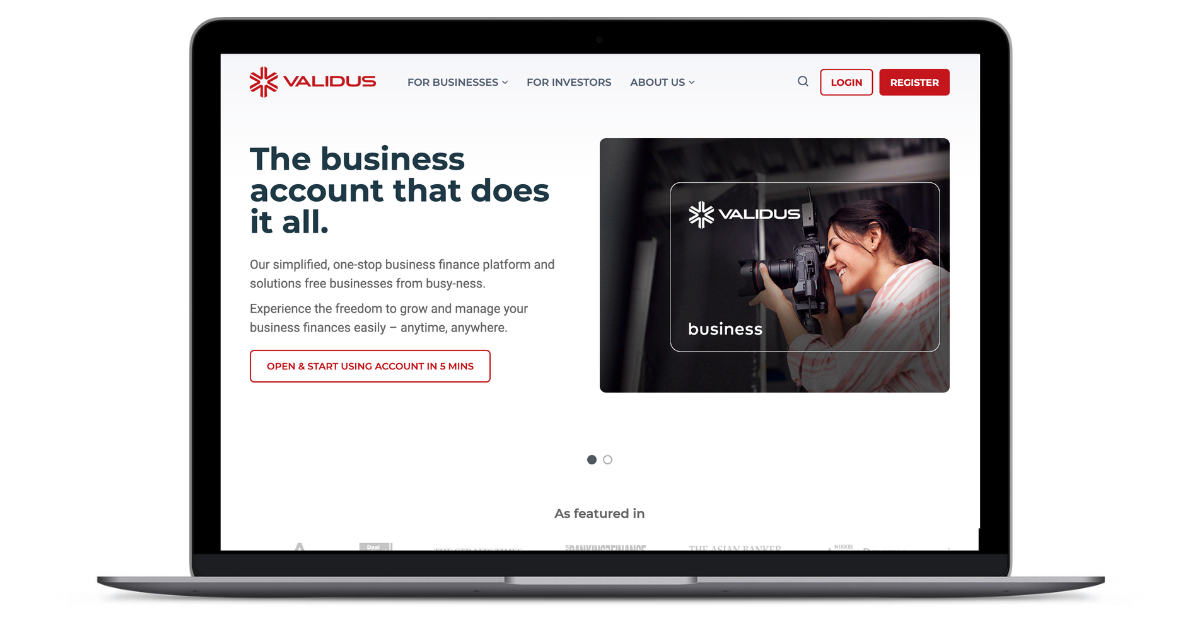 Validus is Singapore's leading SME financing platform, offering Digital Business Accounts and Business Loans. Since its inception in 2015, Validus has successfully funded SMEs with over SGD 3 billion to aid their growth.
The partnership between Validus and SOAS is focused on providing the best possible benefits to customers.
We Partner to Offer the Most Enhanced Business Account and Business Financing Solutions
Explore Validus' Financing Solutions for SMEs
Working Capital Loans
Apply with as little as 2 documents for credit assessment, with fast approval and disbursement in 1 day
Invoice Financing
Unlock valuable capital tied up in unpaid invoices with our flexible invoice financing solutions, and improve your business cash flow.
Purchase order financing
With Purchase Order Financing, your business can generate immediate cash flow to fund project overheads and make upfront purchases, without any collateral required.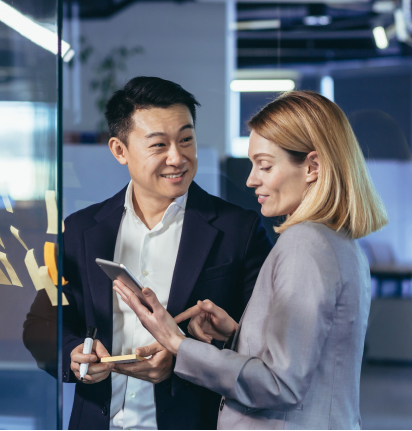 Open
y
our no
–
fee Validus
B
usiness Account
The Validus Business Account comes with zero account fees and no minimum balance. All your deposits are also safeguarded in a segregated trust account with DBS Bank.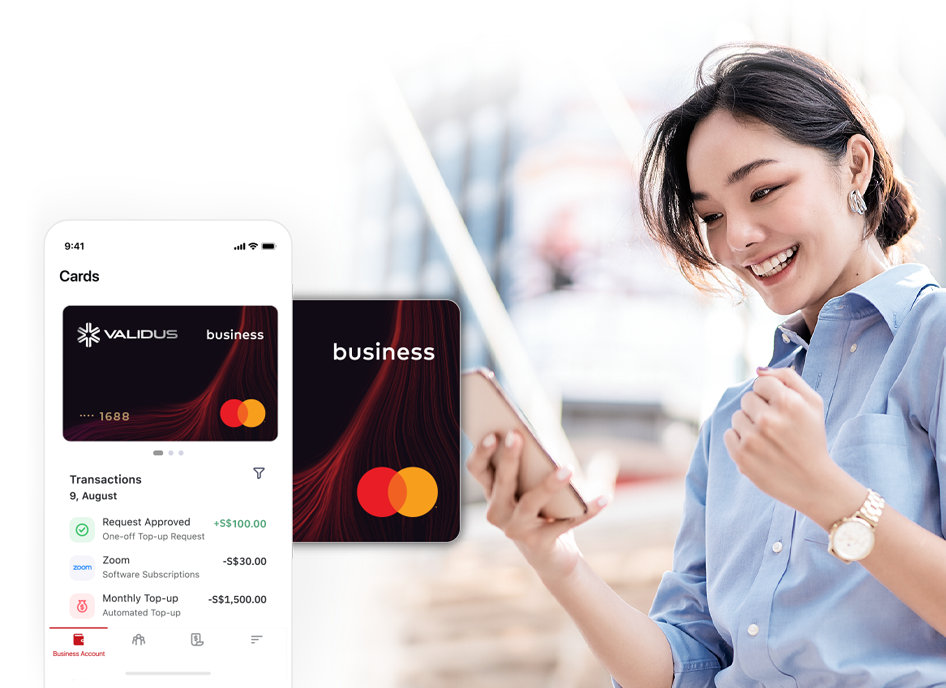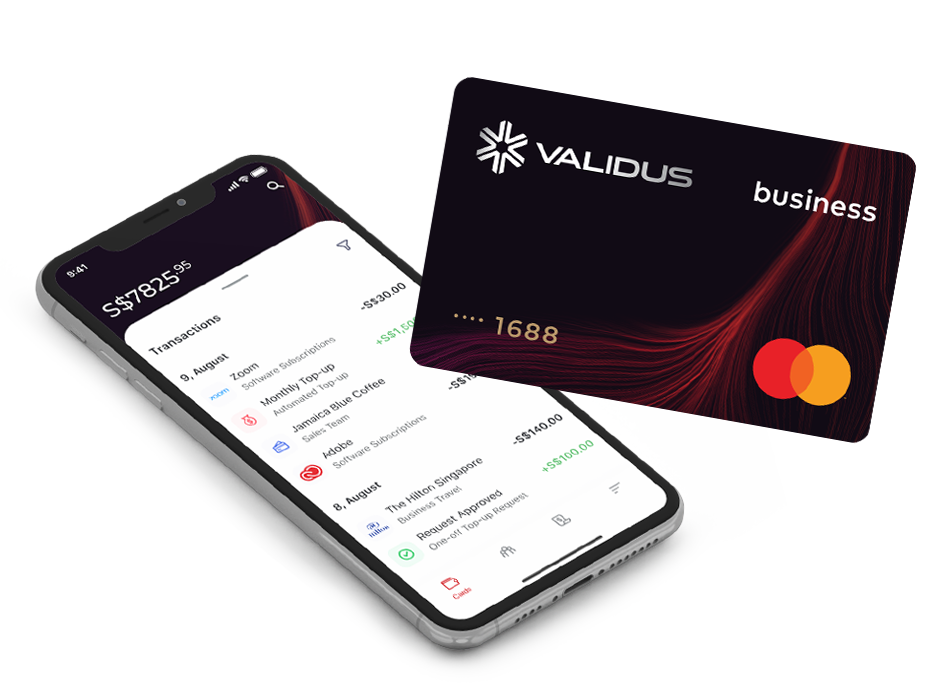 U
nlimited free local transfers and earn cashback on FAST pa
y
ments
Save more with unlimited free local transfers, and earn more with the only SME business account to reward you with cashback when you send money to suppliers, customers and employees.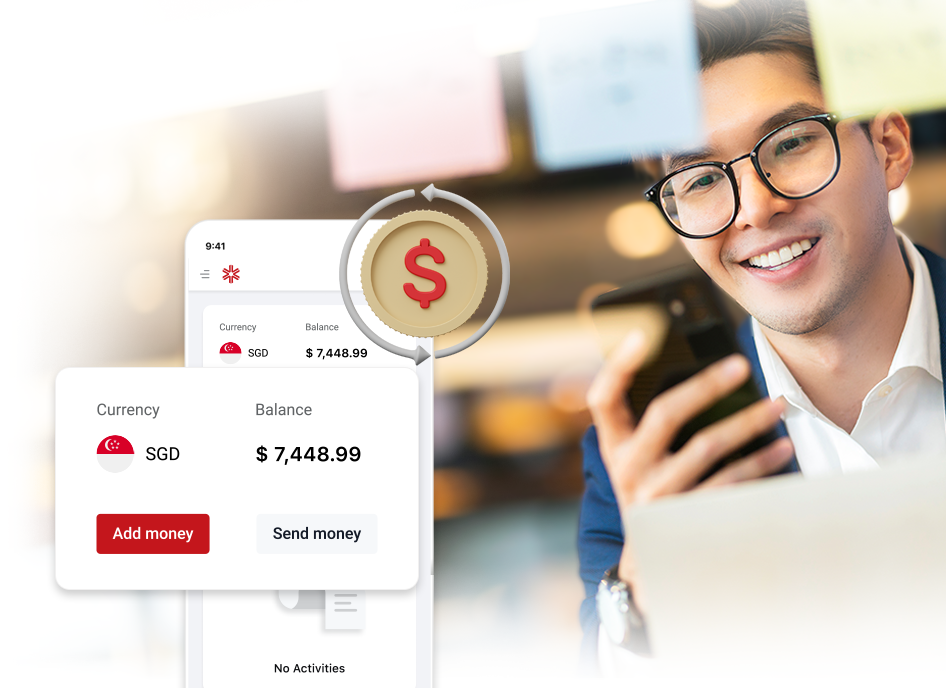 Z
ero F
X
fees for cross
–
border pa
y
ments and mone
y
transfers
Send money internationally without paying any FX fees. Enjoy market–leading FX rates that are better than banks. Avoid surprises with no hidden fees – so you know exactly what you're paying for.
G
et in Touch with
U
s for Validus Services through Our Partnershi
p
If you have any questions or would like to sign up for Validus services through our partnership, please fill out the form below and one of our representatives will get back to you as soon as possible.