Accounting and Tax Solutions for Services Companies
We bring together accounting expertise coupled with industry knowledge and innovative business automation software to power your growth and bring a higher return on investment.
Get started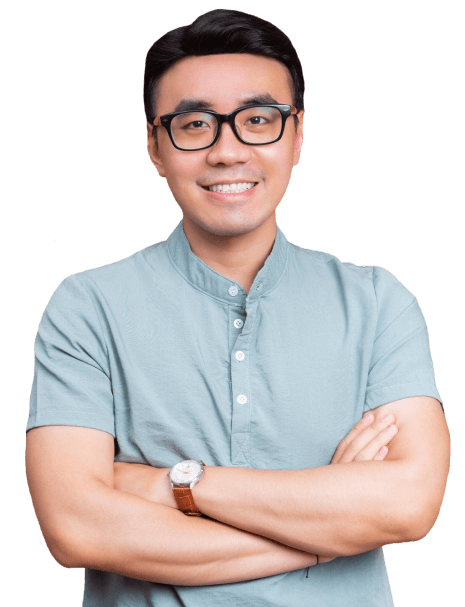 Our solutions for Services Companies
Professional Accounting Services
Free up your workload with our reliable and professional accounting services that are scalable as your business grows
Management Reporting Services
Use accurate and timely reports to track operation performance and cash flows for improved business management decisions
Business Advisory Services
Get the guide on improving your business processes and begin driving true value, eliminate inefficiencies and reduce cost
Rated excellent by our customers via Google revews
Our customers say Excellent ⭐⭐⭐⭐⭐ 5 out of 5 based on 148 Google reviews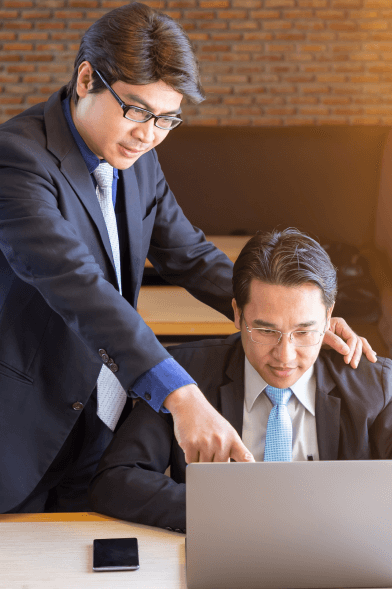 We, at SOAS, make sure that our Accounting helps your Service Business succeed by giving you insights into the overall financial health of your company, offering a precise report of your cash flow, demonstrating opportunities for growth and keeping you organized and accurate when filing your taxes.
Solutions tailored to service companies
Sale Receivable and Collection Management
Bill Payable and Payment Management
Loans and Finance Lease Management
Solutions tailored to wholesale companies
Sale Receivable and Collection Management
Bill Payable and Payment Management
Loans and Finance Lease Management
Make decisions based on real-time data with our cloud accounting software - Automa8e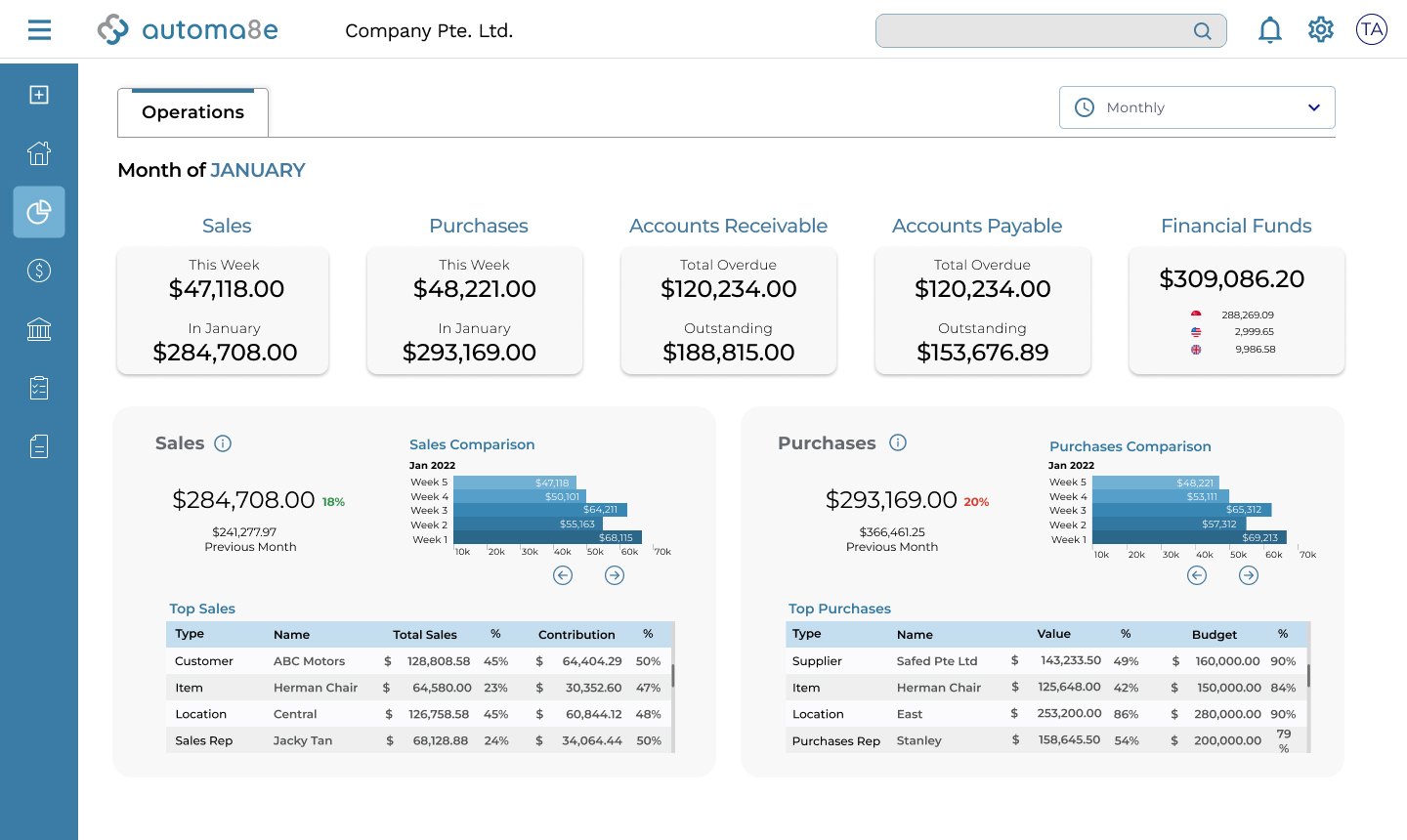 Dashboard with overview of your business
Review the overall performance of your business with Automa8e's dashboard. Each employee will have access only to the relevant information according to their roles.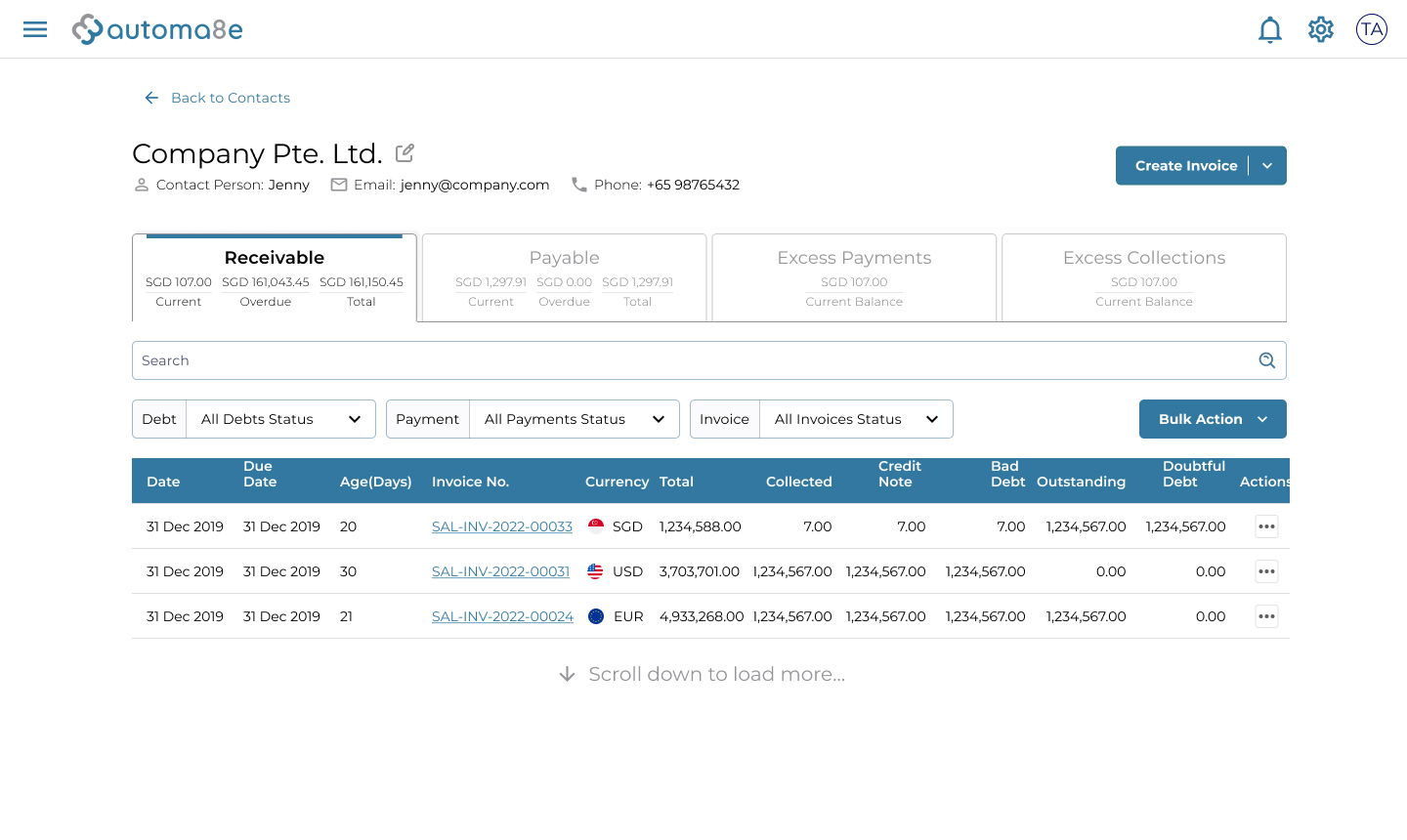 Sales and collections made more accessible
Track all receivables and payables in one dashboard while issuing sales invoices and recording collections in any currency you need. In addition, forecast collections to better manage your cash funds.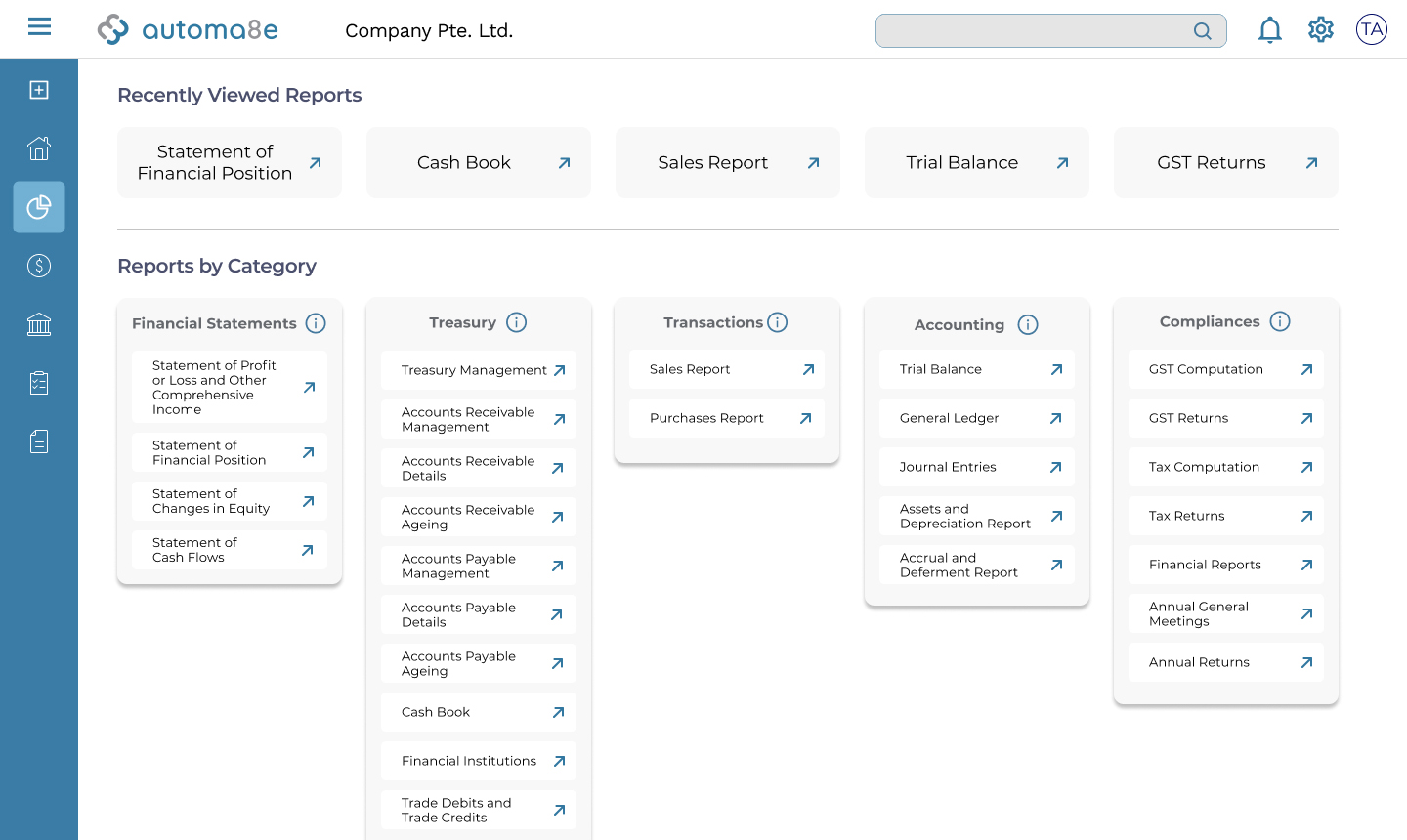 Focus on the most important Business Reports
Make more accurate and data-driven decisions with our BI reports and stay informed about the performance of the business in several areas and departments. We also created reports and schedules, especially for your accountants to ease their workload too.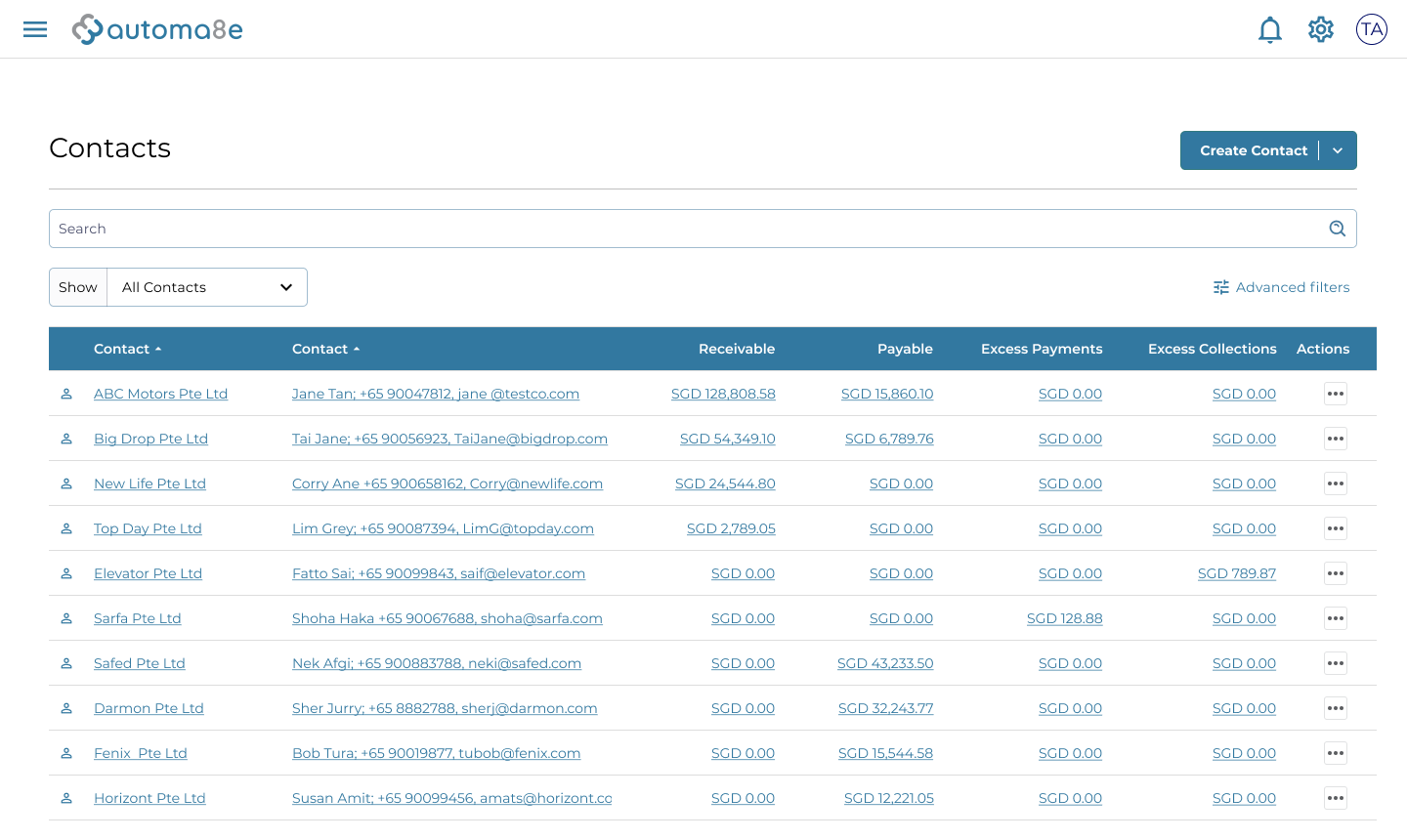 Manage your customers and suppliers in one place
Navigate between contact persons and shipping addresses easily by adjusting your documents as per your current needs. Your customers and suppliers are now all in one place with no duplicates anymore.
Own accounting software with management reports - always free for up to 10 invoices and 10 bills a month
Why Our Clients Choose SOAS
We Are Highly Efficient
We have a highly dedicated team which focuses on each customer as a sole project, committed to achieving their goals in the quickest way possible.  
We Are Easily Approachable
Our support team is available and flexible with client needs, to ensure we deliver great customer services. Your success is our top priority.
We Are Secure and Reliable
Our reliability is measured by our results. We build relationships based on transparency, trust and accountability with our employees and customers.
On top of that, we help with Business Solutions​
The SOAS team have been excellent and very efficient in helping me with my booking keeping and corporate secretarial needs. Thanks David and the team!
I've been using SOAS services include cosec & accounting for 3 years (ever since company incorporated), i would say it has been pleasant and their teams are professional and helpful. Specially thanks to David & Kent!
SOAS has been providing professional, reliable and excellent services to my company over the past 3 years in Accounting, Taxation and Corporate Secretarial services. SOAS is highly commendable as professional, reliable and proactive business partner as their staff have consistently delivered prompt services, and recently, Fabian for setting up fresh banking arrangements for my company
I've worked with SOAS Pte Ltd for 3 years, and I'm glad I did. They are efficient and easy to work with.
Very pleasant experience with SOAS team. They are responsive, knowledgeable, helpful & professional.
Good, reliable
Excellent and professional service given by SOAS P/L, am very pleased with their secretarial, tax and accounting service so far. David and his team listen to problems and concerns related to our business and helps with business solutions. It's definitely a win-win partnership for businesses. Thank you.
SOAS has been a great partner to my start up company for the past 2 years. The team that handled my account was very proactive in providing insights on how best to manage the tax compliance requirements of the government. They also have digital tools that enabled quick and seamless submission of business documents in a secure environment.
We have been in business for over 20 years and during this time, we have worked with about 4 accounting companies. Our experience with SOAS Pte Ltd has been the best yet. We have been using their accounting services for over 3 years. They are efficient, thorough and knowledgeable. Not one of the accounting firms that we used before took the time and interest to give us a business review and offer suggestions to improve our business. This value added service is very much appreciated. We highly recommend them.
Pricing Plans for SOAS Accounting Services
SOAS offers competitive rates and pricing plans to help you find one that fits the needs and budget of your business. Starting from S$50 per user per month, SOAS pricing has a plan for everyone
Micro or dormant
≤3k/month in invoices or bills
S$600 /year
S$50 /month
S$65 / month  (paid monthly)
Starting
≤5k/month in invoices or bills
S$900 /year
S$75 /month
S$95 / month  (paid monthly)
Accelerating
≤10k/month in invoices or bills
S$1200 /year
S$100 /month
S$125 / month  (paid monthly)
Blooming
≤25k/month in invoices or bills
S$1800 /year
S$150 /month
S$190 / month  (paid monthly)
Sky-rocketing
≤50k/month in invoices or bills
S$3000 /year
S$250 /month
S$310 / month  (paid monthly)
See the breakdown of services included in our pricing packages Learn more ᐳ
Additional services you might need
Transfer from other software