How to Choose the Right Bookkeeping Service for Your Business in Singapore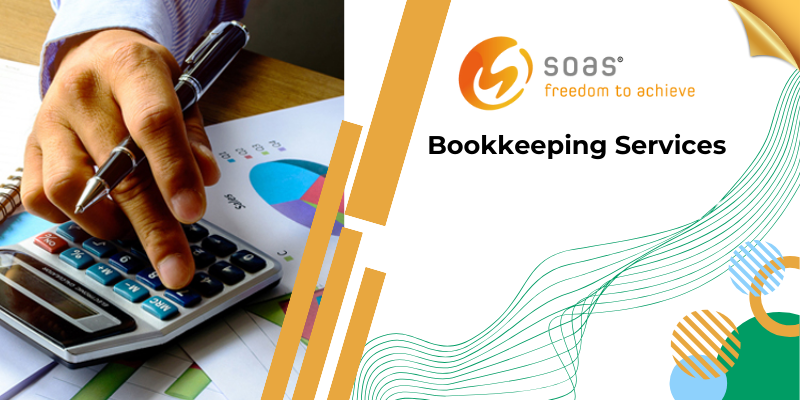 Bookkeeping is essential for businesses, involving recording financial transactions like sales and expenses. Accurate bookkeeping is vital for informed decisions, tax preparation, and legal compliance. Many businesses opt for bookkeeping services due to its time-consuming nature. This article explores factors for choosing high-quality and cost-effective bookkeeping services.
Determine your bookkeeping needs
Before selecting a bookkeeping service, you need to determine your bookkeeping needs. This includes the level of service you require and the frequency of the service. You should also consider the complexity of your bookkeeping requirements, the volume of transactions, and the type of industry you operate in.
Qualifications
Bookkeeping is a critical aspect of any business's financial management. As such, it is essential to have an experienced and qualified bookkeeper to manage your financial records accurately. In this response, we will discuss the importance of experience in bookkeeping services and the types of qualifications to look for in a bookkeeper.
Types of Qualifications to Look for in a Bookkeeper
When looking for a bookkeeper, several qualifications are important to consider:
Education: A bookkeeper should have a degree or certification in accounting or a related field. This ensures that they have the knowledge and skills required to manage financial records accurately.
Software proficiency: A bookkeeper should have experience using accounting software such as QuickBooks, Xero, or Automa8e.
Professional certification: Professional certifications such as Certified Bookkeeper (CB) or Certified Public Accountant (CPA) demonstrate that a bookkeeper has passed a rigorous exam and meets specific standards of professional competency.
Look for experience and reputation
When selecting a bookkeeping service, experience and reputation are crucial factors to consider. You want a service provider with a proven record of accomplishment in delivering accurate and reliable bookkeeping services. Look for a bookkeeping service with experience in your industry and check their reputation by reading online reviews and testimonials.
Evaluate software compatibility
Many bookkeeping services use specialized software to manage and track financial transactions. When selecting a bookkeeping service, you need to ensure that their software is compatible with your existing software. This will save you time and money by eliminating the need to switch to a new system.
Check pricing and contract terms
Pricing is a significant consideration when choosing a bookkeeping service. You want to ensure that you are getting a fair price for the services provided. When comparing pricing, be sure to consider the level of service provided, the experience and reputation of the service provider, and any additional fees or charges.
Consider communication and customer service
Effective communication is essential when working with a bookkeeping service. You want a service provider that is responsive and accessible, with open lines of communication. Look for a bookkeeping service with a dedicated point of contact and clear communication channels. You should also consider their customer service, including response time and issue resolution.
Evaluate security and confidentiality
Bookkeeping involves sensitive financial information, and it is crucial to ensure that the service provider has appropriate security measures in place. Look for a bookkeeping service that uses secure servers, encryption, and other security protocols to protect your data. You should also consider their confidentiality policies and procedures.
Seek references and referrals
Finally, seek references and referrals when selecting a bookkeeping service. Ask other business owners in your industry for recommendations and check with professional organizations and accounting firms for referrals. Contact references provided by the bookkeeping service and ask about their experience and satisfaction with the service.
Frequently Asked Questions
Q: What is bookkeeping?
A: Bookkeeping is the process of recording and organizing financial transactions for a business. This includes tracking income and expenses, reconciling bank accounts, and maintaining accurate financial records. 
Q: Why is bookkeeping important for my business?
A: Bookkeeping is important for several reasons. It helps you keep track of your finances, monitor your cash flow, and make informed decisions about your business. Accurate financial records are also required for tax purposes and can help you secure financing if you need it. 
Q: How do I know if I need to hire a bookkeeping service?
A: If you have trouble keeping up with your financial records, or if you find that your bookkeeping is taking up too much of your time, it may be time to consider hiring a bookkeeping service. Additionally, if you are unsure about how to handle certain financial tasks, such as reconciling bank accounts or preparing financial statements, a bookkeeping service can help. 
Q: Can I do my own bookkeeping?
A: Yes, you can do your own bookkeeping. However, it can be time-consuming and may require some specialized knowledge. If you choose to do your own bookkeeping, it is important to stay organized and keep accurate records. 
Q: How do I choose the best bookkeeping service for my business?
A: When choosing a bookkeeping service, it is important to consider factors such as their experience, qualifications, and reputation. You may also want to consider their pricing, the services they offer, and whether they use up-to-date technology and software.